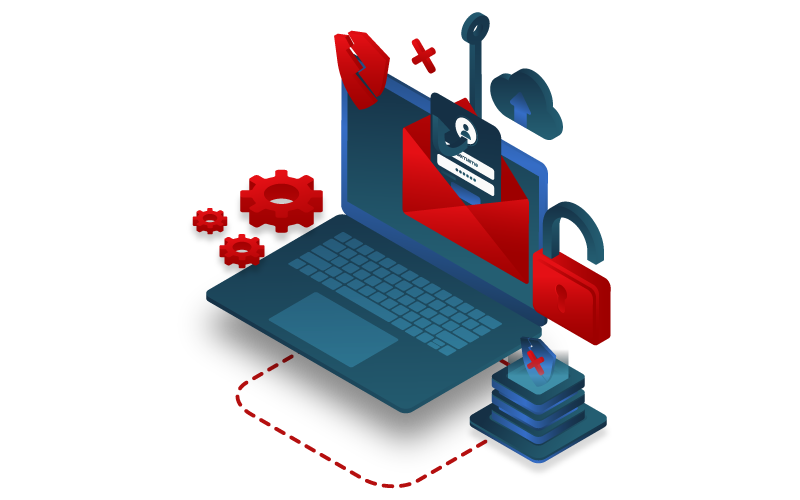 Phishing continues to be a mainstay of online scams and phishing protection remains a constant challenge to organizations , with more brands becoming targeted with an increase in volume and levels of sophistication.
Phishing attacks are becoming smarter, and attackers are constantly evolving their techniques. Their intensified efforts tend to produce phishing results, with the phishers concentrating their attention on where they can get desired results bypassing security features.
TIKAJ's 360 Degree Solution for tackling phishing attacks
Phishing has been and continues to be the face of online scams and campaigns. It remains a constant threat to the organization and brands of nearly every field and interests.
During the ongoing pandemic, people are mostly working from remotely which left them exposed to a different number of attacks starting from phishing.
Anti-phishing services provide protection against phishing, but should not be limited to quick takedowns but active monitoring and detection should be prioritized as criminals are becoming smarter, and constantly evolving their techniques.
of phishing websites are hosted on HTTPS
TIKAJ Anti Phishing Services
TIKAJ's end-to-end anti-phishing software service envisions to take initiative and approach phishing protection in a new way.
Our anti-phishing service is focused on 3 basic modules:
Defense and Monitoring

Analysis and Intelligent Improvement

Prompt Takedown
TIKAJ takedown Service Includes
Fake Social Media Accounts
Why is TIKAJ different from Others?
Our automated live feed gives us live alerts as it searches the internet for the scope. This is made possible via our actively monitoring approach towards Content and Non Content based alias. Actively automated monitoring gives us a chance to take down the campaign before even it started.
TIKAJ's SLA of takedown time is median 4 hours. Active monitoring without quick takedown is a loose thread. We focus on achieving the SLA along with reducing the damage and its impact.
TIKAJs anti phishing service is an end to end platform. Once the phishing page is detected for takedown, our first priority is to minimize the impact of the damage along with immediate takedown.
VAPT
Get organization's internal and external assessment and testing with industry level compliance standards and in depth reports.
LEARN MORE
Monitoring services
Monitor your brand from frauds, spoofing on surface web 24*7 with real time alerts
LEARN MORE