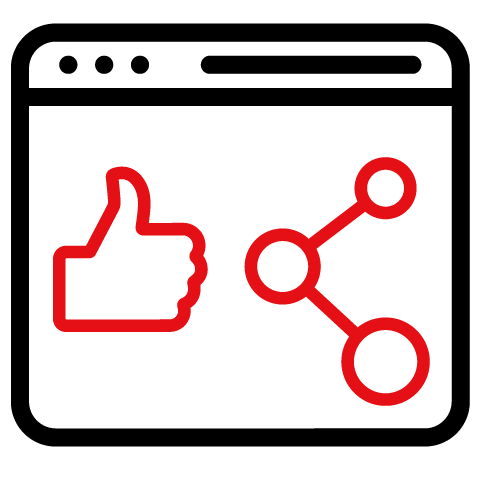 Organizations now use social media as a mainstream channel of communication to conduct their business. This has created a unique set of challenges with criminals turning to that medium to target and commit their crime. Criminals can easily set up fake or duplicate social media accounts, establish confidence readily and act fraudulently.
Imposters with malicious intent take to the social media for a number of purposes as a basic form of social engineering. They would normally build confidence and gain a large number of followers by regurgitating genuine news and information, before using the profile for malicious purposes.
TIKAJ monitors social media spectrum and mainstream social media platforms like facebook, instagram for the use of keywords related to your brand for cases of brand abuse and fraudulent sites/pages. Our social media monitoring strategy provides amazing analytics to find social media accounts that may be impersonating not only your brand but also senior executives in a fraudulent or abusive manner.
TIKAJ also provides options for monitoring regional social media platforms on specific requirements by clients. All data sources are collectively for media analytics for the use of a client's brand. Any page detected is notified to the client for further action. The client is in control using the client portal if the detected page should be marked a whitelist, incident or should be ignored. The suspected abuse will immediately be taken to the next process of site down, or seek to have the post removed via the normal Incident Response channel.
Our social media platform monitoring service includes:
Request a free demo today for our solutions, no obligations, no installations