Cybersecurity Bi-weekly Roundup: Week of 17th October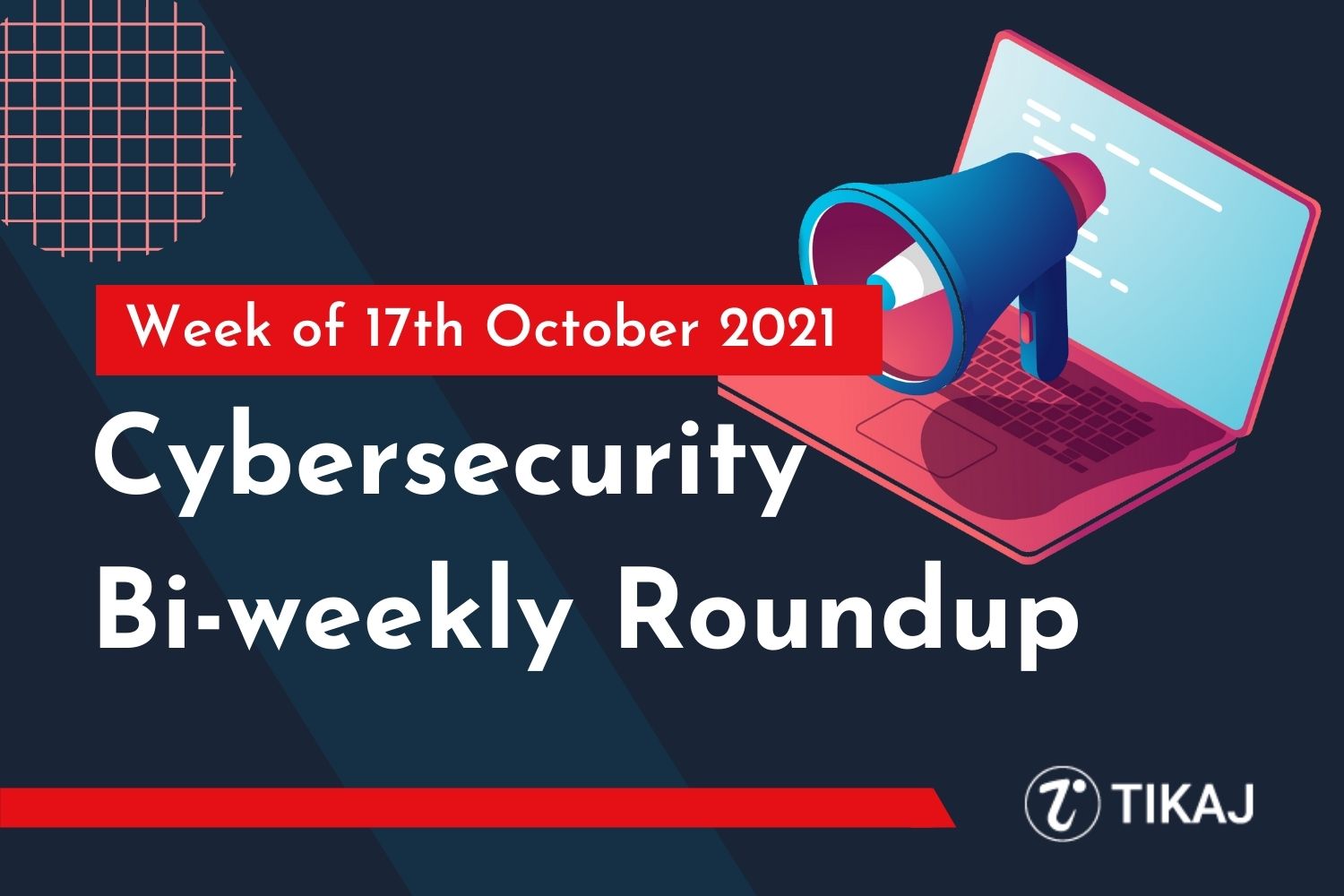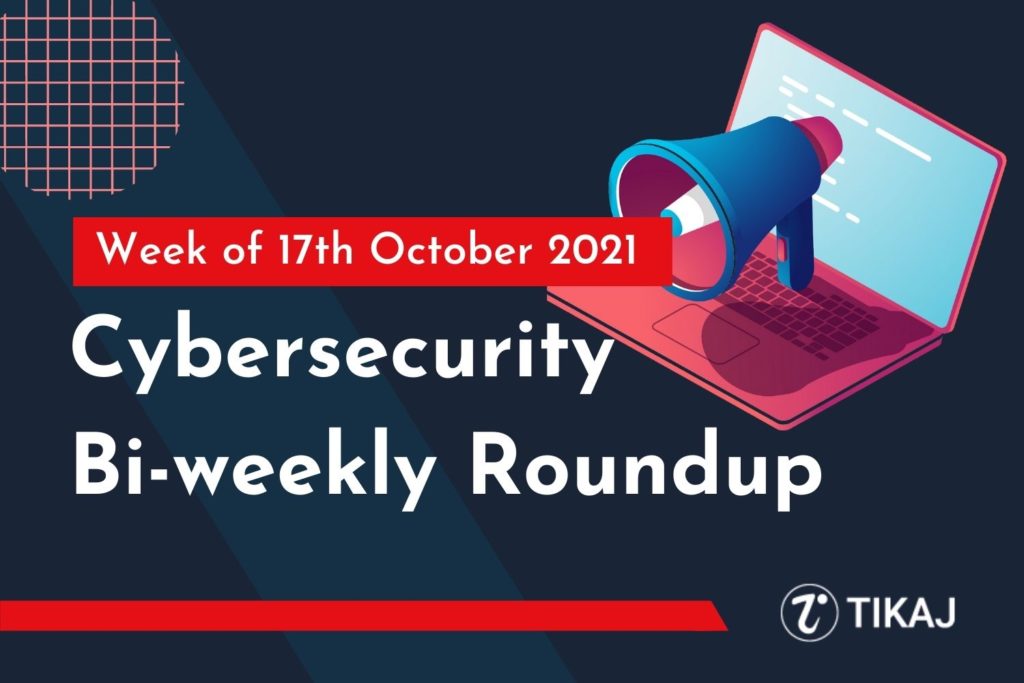 A bi-weekly roundup of the latest cybersecurity news, research, and awareness.
As we move towards the end of Cybersecurity Awareness month, we've got you covered till the weekend about all the nitty-gritty in the world of cybersecurity awareness and news! 
1. Gmail is getting extra junk mail than ever!
Extra of anything (except security) can be harmful, so make sure you watch for the extra junk mails that are landing in your inbox as it can be a potential phishing campaign that will clog your inbox and can cause extreme damage in later stages, this can lead to plenty of users falling in the deception.
2. Gmail tips and tricks: How to spot and report email scams
As we move through Cybersecurity Awareness Month, not only the organization but google also came with a set of advice to protect and filter our emails. Emails are old but still the most prominent kind of threats and we advise you to keep your eyes open and look out for cyber threats which can invade your privacy and sacred data. Our agenda every day should #becybersmart and not just #cyberfast
Read More
3. Google says it will give 10 thousand free security keys to high-risk users in phishing attacks, as step towards better cybersecurity!
Google is trying its best to be a decent guest by knocking at your phone first and if you allow then will let you in rather than barging it all over, not just that Google is all set to make signing in seamless and protected to its users by the end of 2021. To support the most `vulnerable' and 'High-Risk Users' Google decided to patch the security by providing 10k security keys.
4. Why Exchanging Financial Information Via Email Is So Risky – And How It's Gotten Worse
Capital is high and so are stakes. Emails are the easiest and most convenient way to transfer all types of information and financial information is one such set. With the advent of ATMs and online banking, withdrawals are just a few clicks away but cybercriminals are using this sheer simplicity and convenience for their benefit by fetching your data and financial information. Banks need to use a better methodology to guard their customers.
5. Flubot Malware Targets Androids With Fake Security Updates
While downloading an application or updating software we question ourself "Is it safe?", but threat actors have found a new way to fool you by saying "Oops you aren't safe." Threat actors know well how to play with your fear and trust. There is no way to flag and block your text messages hence falling victim to SMishing is easier. These Smishing attacks can also cause some significant financial losses. We never thought SMS can be a threat too but looks like anything can be a threat.
6. 7 principles of Zero Trust Security: Break the implicit trust biases!
Are you still trusting and then verifying or doing it another way round? If you are still everything that is "within your parameter" let me remind you biases are not good. Zero Trust is a way forward as it not only strengthens resiliency but also protects users, it is a proactive approach that detects threats and isolates them. The whole Cybersecurity is devoted to shedding light on everything that will make you #cybersmart
7. Brizy WordPress Plugin Exploit Chains Allow Full Site Takeovers
Brizy WordPress Plugin Plague can take over your complete website from a mere visit that you paid to the page. New bugs are introduced which are modified versions of bugs that were prevailing in 2020 now can modify your posts as well as inject malicious content. It's a high-severity issue that stems from a lack of proper authorization checks and giving access to unauthorized members who make a smooth path to your complete website.
8. End of this week's bi-weekly roundup with: Apple scheme to detect child abuse creates serious privacy and security risks
"We find no design space for solutions that provide substantial benefits to law enforcement without unduly risking the privacy and security of law-abiding citizens", says an expert. Privacy is the right of everyone and the models should be made such that the people should feel safe rather than feeling that something close to them is being thwarted. Putting your personal information on the plate is not even the last thing that anyone would want to do.
---